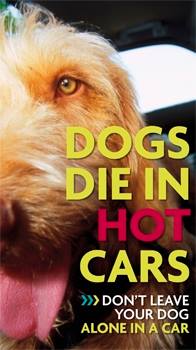 Dogs in cars in hot weather.
This information came via my vets on Facebook and thought it was worth sharing.....
As the weather warms up please remember dogs can DIE in hot cars.
NEVER LEAVE A DOG UNATTENDED
If the outside temperature is 22' in the car it can soar to 47' in less than 60 minutes.
Leaving windows open isn't enough as the temperature is still hot and can cause serious heat stroke
PLEASE CONSIDER LEAVING YOUR DOG AT HOME IN WARM WEATHER.
**************

Keeping your dogs cool in the hot weather
Try freezing dog treats into a block of ice - keeps your dog cool and interested
*********************
Quick reference for Dog safe fruits.....
thanks to Whitehaven Vet Centre for this...

Click on the picture to see larger picture
*********************************
Keeping your dogs attention!!
When training your dog especially your puppy we talk about using ' high rewards' treats. This is a really yummy treat to help keep your dog focused - a real treat for him - not just his usual biscuits.
A way to a dogs heart is ' through his stomach'. Arm yourself with some scent busting treats to keep his attention at club and out in the park.
- small pieces of cooked sausage / hot dog sausages / garlic sausage from the Deli counter
- cheese
- small pieces of ham
- or LIVER CAKE / TUNA CAKE - Pam's recipe below...